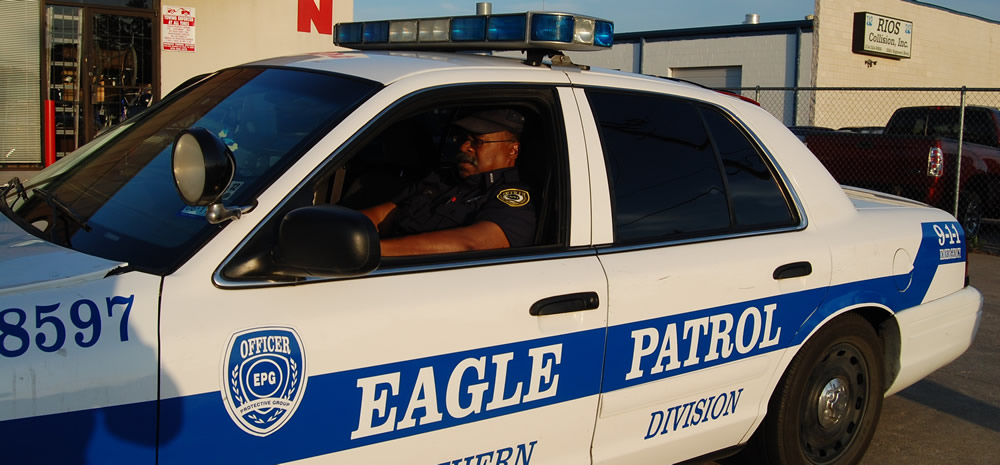 Who is Eagle Protective Group?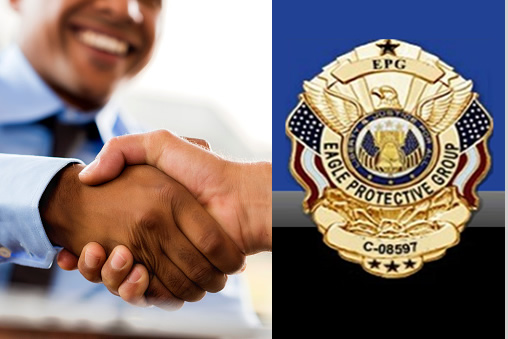 During the recent downward turn of economic health in the United States, amounts of vandalism and burglary have climbed in many areas. The damages have cost business and home well into the thousands to repair or insure.
20 years ago, Eagle Protective Group, which started as a Dallas based security guard company, offered high quality security to business owners, increasing our reach to home owners, HOAs and more.
Real estate development companies, retail stores, and event planners have all requested Eagle Protective Group's security services.
All it takes is one phone call and we will consult with you to find the right solution to your security issues.
Our Staff
As Eagle Protective Group has developed into the far reaching security company it is today, we've executed in-depth high-level background checks to certify all our guards are trained to our specifications, trained to YOUR specifications, and exceedingly professional. Many of our staff have backgrounds in military or law enforcement.
Our Services
Because we provide many levels of services, from unarmed security guards to VIP protection, as well as event security, armed guards and crowd control, we have employed continuous training and education programs which keep our employees current on the latest security issues, preventative measures and combat techniques.
Our mission is to give our clients security that surpasses expectations.
Come meet us! We'd love to get to know you and see how we can serve you with the best security guard services in the Dallas Metroplex!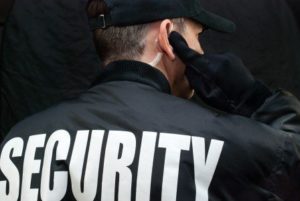 Your business is important to you and your customers, even more in this century than in any other time period. Finding a security guard company to shield your company can be difficult if you don't know how to search for one.
Choosing the wrong company or individual to guard your business could be dangerous. In order to boost the protection of your property and employees, ask the following questions before hiring a security guard company.
What kind of turn over rate does this security company experience?
High turnover could be for various reasons. If a security guard company is not hiring properly skilled guards or there is a management issue that causes well trained guards to see employment elsewhere, there's a major problem. At Eagle Protective Group, our security guards go through a multi step background check, must pass various certifications and properly matched personalities to the job at hand.
How old is the security guard company you're researching?
Established companies offer knowledge about the neighborhoods in which they work, and stability of presence. Eagle Protective Group has been in the Dallas Metroplex for over 20 years.
What kind of customers does this security guard company have?
Don't be afraid to ask about current clients. If a company is not suited to protect your type of business, it may be a hint that you should look elsewhere. If their client base matches yours, you're on the right track.
It's important to contact current clients too and ask questions of the business owner to get a sense of satisfaction with the services they use from the security guard service. Ask about reliability of the guards, flexibility of the company to send new ones if necessary, and are their employees consistent with arrival and departure times.
Asking questions is your first line of defense when doing anything important for your company. No question is the wrong one and at Eagle Protective Group, we're here to answer. The security of your business is our top priority.
Ask away!

With all of our  winter and fall holidays being  around the corner, it's easy to get distracted around large family gatherings or when shopping so here are a few reminders to remember for this year's busy holiday season. Holiday Safety is nothing to ignore.
At Eagle Protective Group, we offer more than just on site security, we offer security tips to our viewers because we know that we can't be there to protect you every minute of the day.
Recall Reconnaissance. 
Our first tip revolves around safety. You may looking to purchase re-sale or refurbished items off the internet or in second hand stores. Make sure to check anything you purchase against recall notices. Of our top concerns, items like infant car seats, cribs, chairs and all toys should be checked against the master recall list the government puts out. Visit https://www.recalls.gov/ to check your potential purchase against recall records. This list is also good for looking up vehicle, food or medicine recalls as well, it's wise to keep it as a bookmark on your internet browser and use it often!
2. Package Awareness
We've mentioned it before, but it's even more important during the holidays to keep tabs on the incoming shipments you are expecting in the mail. Thieves will follow Fed ex or UPS trucks, hoping you aren't home to steal your packages that were just delivered. If  you can afford to purchase a temporary mail box rental, or have a neighbor you can trust to take your packages, you can prevent theft this holiday season.  If you are an Amazon consumer, consider using their new Amazon Locker Service which delivers your packages to pre-arranged lockers located at convenience stores near you.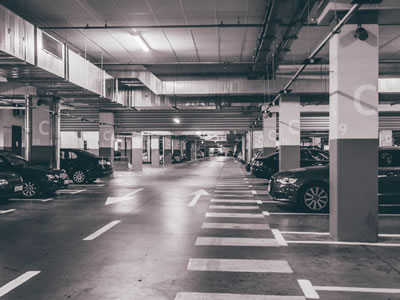 3. Shopping Security
Security is usually overwhelmed during the holiday season. They cannot watch every vehicle in the lot awaiting the inevitable thief breaking into cars looking for unwrapped gifts for your family. When doing your holiday shopping, plan your trips accordingly so that you are not forced to leave valuable gifts in your vehicle. If you must leave packages in your car, it is absolutely essential you make sure they are hidden and your vehicle looks empty, and watch for people in the area who may be watching you stuff your trunk with boxes.
Check with internal mall security to see if there is a package valet service that will hold your purchases until you are ready to leave.
You must also be careful and mindful of your surroundings. Stay off your cellphone when looking for your car, criminals are always looking for people who are unaware to steal or assault.
4. Money Mayhem
Money usually flows faster than a river around the holidays. Keep tabs on your credit card and bank statements, making sure to keep receipts close by and check for inconsistencies. Try not to use debit cards too. Clerks rely on distracted shoppers to steal card numbers to do their own shopping when you've left the store so keep a close eye on those statements!
5. Fire Safety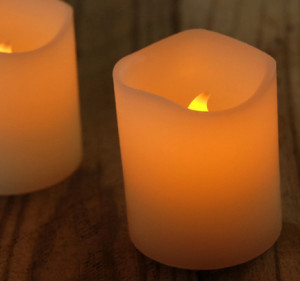 Many holiday traditions this season involve the use of lit candles inside the home. It's very easy to forget that you've left the house with a candle lit, so make it a safer holiday by replacing your candles with battery operated versions that can stay on all night without setting so much as a match on fire. These types of candles have come a long way, and from a certain distance, they are indistinguishable from real candles. Make sure to keep any indoor Christmas trees watered and any outdoor landscaping that contains lights should be sufficiently watered and trimmed to avoid electrical issues.
We hope that these tips have helped you re-center and remember what's important this holiday season. You and your family of course!
Be safe and have a great happy holiday season, from Eagle Protective Group.
---
Eagle Protective Group loves their customers, and we take great care in understanding our customer's private security patrol needs. Whether you need us for a short event, or long term for your church or school, EPG can cater our services to fit your exact profile.
We also offer Private Security Services such as:
Gated Community Security (Guards)

Security Guard Services for Businesses, schools, and churches.

Private Body Guards

Concierge Services

Celebrity Protection

Executive Protection Agents

Private Investigative Services

VIP Luxury Living Protection

VIP Transportation and more!
Contact us to find out how we can protect you or your business.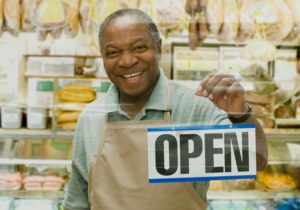 You're a small business owner, not a large corporation, yet you have inventory and personnel to protect and no budget to protect them.
Does that sound familiar?
You may think you can't afford security guards for your business but here are a few ways you can make it possible to keep you and your company safe.
Pooling.
Visit your local neighboring merchants. Do they have a security guard? Perhaps they're in the same situation as your company, unable to hire a security guard detail full time. Take a poll and perhaps you and your neighbors could hire a security guard without going over your budget.
At Eagle Protective Group, our security guards work with your needs and if we're patrolling a business or an entire street of businesses, we act on your requirements. No job is too small or too large.
Fixed, Reduce Hours
Perhaps there are only a few times per week where a security detail is necessary for your business. Maybe you need help during inventory periods, or when making large deposits at the bank, we can accommodate your schedule by appearing only when you need us.
Alternate Days
Perhaps a full time guard is too much. Our security guards at Eagle Protective Group are flexible and we can set up a schedule where our guards alternate days (without pattern) so that you have almost full week coverage at a rate you can afford.
---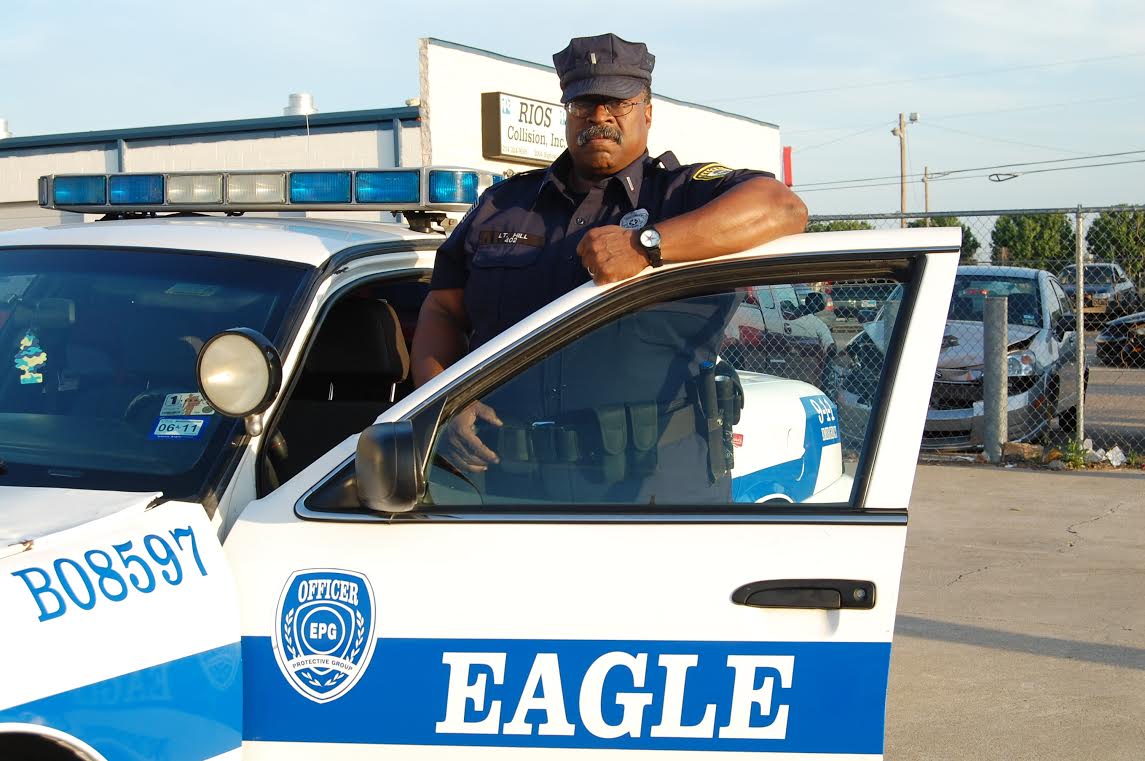 Eagle Protective Group loves their customers, and we take great care in understanding our customer's private security patrol needs. Whether you need us for a short event, or long term for your church or school, EPG can cater our services to fit your exact profile.
We also offer Private Security Services such as:
Gated Community Security (Guards)

Security Guard Services for Businesses, schools, and churches.

Private Body Guards

Concierge Services

Celebrity Protection

Executive Protection Agents

Private Investigative Services

VIP Luxury Living Protection

VIP Transportation and more!
Contact us to find out how we can protect you or your business.
Hotels require the most amount of security after airports and with the recent suicide bombings in a few hotels across the globe, hotel VIP protection in Dallas and other places has become even more prominent and important. Hotels have started taking VIP protection even more seriously and are now ensuring that all areas of the hotel are secure so that any harm cannot reach the VIPs visiting the hotel.
Hotel selection is an important factor in ensuring VIP protection in Dallas. It should be ensured that the hotel where the important personalities are staying ensures their security and utilizes the best in-depth security plan. Usually, larger hotels have elaborate security set ups, which ensure greater security to VIPs. They have electronic door locks, security cameras across the venue, good safety equipment such as smoke detectors, sprinklers and metal detectors to ensure no dangerous goods are carried around the hotel. All these help in detecting and tracking unauthorized persons and ensuring they do not enter the premises of the hotel. Doing so ensure VIP protection in Dallas especially in the hotels.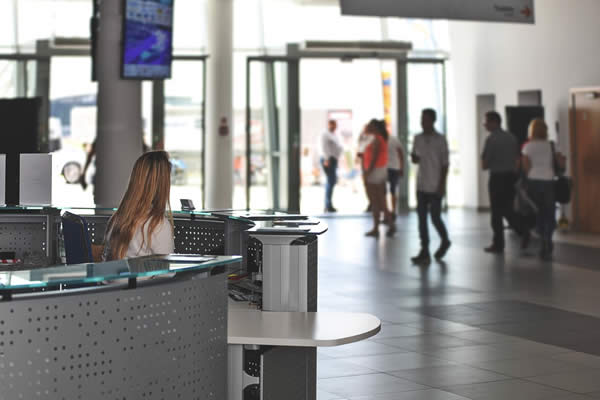 All VIPs must be aware of the key security arrangements at the hotel they intend to stay. If they do not have time, their managers should look up the security plan of the hotel and ensure that the security at the hotel is effective. The sad truth is that despite having a security system, most hotels have security panels, which are not effective and prepared enough for their job, which is precisely why a greater responsibility lies with the VIPs to ensure the effectiveness of the security system at the hotel where they intend to stay.
The hotel's geographical location plays a great impact on the security. Thus, it is best to find the best possible neighborhood. While a hotel in a far off vacant place can be dangerous too, but hotels near pubs, bars, clubs and overly crowded areas is not too safe either. These areas can have certain noticeable safety implications, which is precisely why they must be avoided in order to lessen interaction with potential criminal elements or any kind of harm. When it comes to the geographical location of the hotel, its proximity to potential kidnap risk locations must also be considered. Poorly maintained hotels must be avoided especially those that are located at the outer edges of the city.
Other factors to consider about the security arrangements at a hotel include proper vehicle entrance and exit controls along with appropriate security lighting and proper fencing and arrangement for rapid evacuation if needed in times of emergency.
All this important information must be given to the VIPs upon arrival and check-in, so the executives are aware of the location of emergency exits are located and the various escape routes in the hotel in order to ease the exists when needed in case of emergency. Hotels must take care of these security measures too in order to ensure no casualties take place and the VIPs feel safe in the hotel premises.

Eagle Protective Group has heard the call, and we're available for security services in Houston.
Many people in Houston and along the South Eastern edge of the state have suffered this year under the wrathful arms of Harvey.
The danger never really goes away after the storm has left. There's always damage to homes and buildings that must be repaired, down powerlines must be fixed to allow safe travels around town and then there's the inevitable flooding during and after the storm
We've gathered a few resources to help you avoid some pitfalls as an owner dealing with home after a natural disaster. This applies to tornado and hail damage anywhere in Texas, but we're addressing the residents who have been affected by Harvey.
Damaged homes can lead to looting.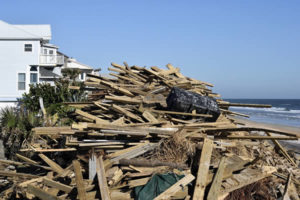 If your neighborhood has sustained substantial damage, address your security concerns with your insurance agency or pool your resources with surrounding neighbors to hire a security guard to watch your street while you are at work or away getting supplies to repair your home.
If none are available, call us, or a nearby city because we are ready and on standby to send our staff wherever they are needed.
You've already lost so much, don't let thieves take what's left and potentially steal something sentimental or valuable from your home.
Insurance or Contractor Scams
Unscrupulous people come out of the woodwork during natural disasters.
Potential scams that have been reported and to stay aware of:
Robocalls or Emails pretending to be insurance agents, informing you that your flood insurance premiums are overdue.
Door to door 'Repair' people, ready to fix your damage without any information about their licensing or history. Do your due diligence and find out exactly who you are dealing with!
High fee scam-like sounding loans with exorbitant interest rates. This will capsize you and your credit if you cannot pay back these loans. Apply for federal assistance first, before relying on a company to help you rebuild.
Other helpful links:
https://www.consumer.ftc.gov/blog/2017/08/hurricane-harvey-scams-callers-lie-about-flood-insurance
http://time.com/money/4918469/harvey-charity-scams/
http://abc13.com/robocall-insurance-scam-targets-harvey-victims/2371498/
Rumor Control
During and after a natural disaster like a hurricane,  rumors develop and this can endanger you and your family if you make the wrong decision based on false information. FEMA has a great page addressing these rumors and puts them to rest with correct information.
At Eagle Protective Group, we want all Texans to be safe, during good times and bad. If you think you may need help with security and finding a company near you in Houston is not possible, we're only a call and a few hours away. We're here to help.
Call us now at 888-85-Eagle or contact us so we can discuss how we can help you, your family or your business back on its feet!!!!

Eagle Protective Group has reached out to companies across Houston, helping where we can from Dallas.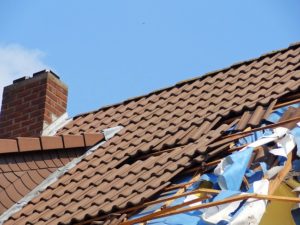 You too can help those affected by the destruction of Hurricane Harvey by donating your time or money to helping Houston rebuild long after the storm is gone: They're in it for the long haul, and we should be also. Texas needs to pull together to help our our sister cities.
NPR has a great list of safe ways to donate (avoiding scammers and fake charities), as well as ways to donate your time:
http://www.npr.org/sections/thetwo-way/2017/08/28/546745827/looking-to-help-those-affected-by-harvey-here-s-a-list
If you want to have a faster effect, donate locally to a charity operated by and for those in Houston:
https://www.houstoniamag.com/articles/2017/8/29/donate-to-these-local-houston-charities
We think the food bank is ultra critical because while people are scrimping together money to fix their homes, their food budgets may take a hit.
Here are some Texas based charities that are pulling out all the stops for those in Houston too:
https://www.romper.com/p/8-local-texas-organizations-you-can-donate-to-after-hurricane-harvey-79486
If we work together, we can get Houston back on its feet.
We're standing by, ready to help.
Eagle Protective Group
Contact Us if you need help.

Should my business use an armed security guard?
The thought of using an armed security guard for your business is a complicated decision for any business.
There are business owners who are in support of using armed security guards. And there those who are strongly oppose the idea of using armed security guards. Both sides of the argument have valid points. We'll try to present all of them so you can help make a decision for your business.
The Pros of using an armed security patrol service.
The crucial point to using an armed security guard is to be a tangible warning to would-be criminals. Criminals would think twice before acting on a business that uses armed security guard support.
Another positive aspect to using armed security guard support is how having reduces the load placed on many local police departments*.
*Did you know that some of Eagle Protective Group's employees are former military or police officers?
The cons against having an armed security patrol service.
One of the reasons stated as a disadvantage to using an armed security guard at their place of business is how the guard uses their power. Armed security guards may exhibit an attitude of freedom with situations that may not be conducive to good client / customer relations. Reporting your guard to us or having clear set responsibilities and limitations with the guard who protects your business, easily handles this.
Because the guard is armed, there is always the distinct possibility that during a situation, a guard may draw his weapon and use it, causing a death on the property. This is an insurance risk as well as something you must consider with the population at your store at any given time.
An armed guard is essential for high value inventory, however one would not necessarily be needed for a low value discount store unless the neighborhood in which it is in has a history of violent confrontation with business owners.
What should I do then?
At Eagle Protective Group we offer both types of security patrol to our customers in Dallas. We can guide you with a consultation to arrive at the best solution. Contact Us for a Free Consultation : 888-85-Eagle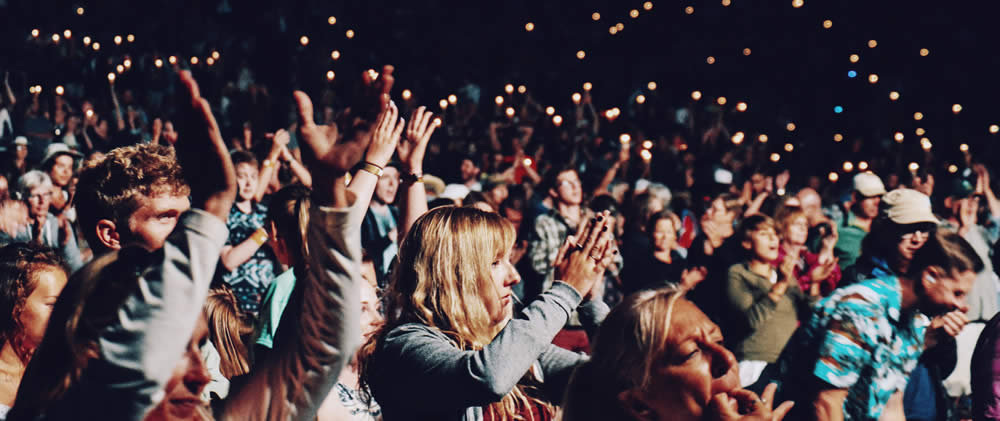 Event Security is Our Game! Eagle Protective Group is proud to be chosen to provide security for Korean Pop Sensation: "Diamond Edge" in Grand Praire on August 23, 2017
Crowd control is a specialty of ours.
If you're having a large event or concert, give us a call because we handle large and small crowds, customizing security needs with YOUR goals in mind.
More details about this event. https://www.facebook.com/events/167165597147780/