Avoiding Scams – Security Tips from EPG: IRS Fraudulent Phone Calls
This is the third installment of useful security tips to avoid being scammed online.
At Eagle Protective Group we care deeply about our customers. We're not just a service offering Dallas security guards, patrolling services and employment opportunities; we want to help you secure your business in ways you might not think are dangerous.
This weeks scam, covers more than online computer usage, it also involves calling your home or business to exact a fee for unpaid taxes.
The most important thing to remember when dealing with unusual calls from the IRS is: If you didn't initiate a conversation with someone at the IRS, chances are the call you're receiving is being made my a fraudulent thief trying to get access to your personal and very private information.
"IRS Phony Tax Calls"
How does this scam work?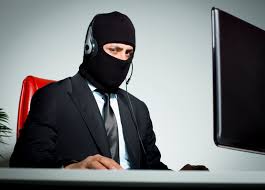 Victims are told over the phone that they owe money to the IRS and it must be paid promptly through a pre-loaded debit card or wire transfer. The callers are very abusive especially if you refuse to cooperate. They will even go so far as to suggest that you will be arrested if you do not give them the funds they say you owe. This tactic has worked on many poor souls who aren't aware that the IRS does not employ bullies to extract monies owed to them.
Another tactic used over the phone is the promise returning withheld refunds and to get that money, the taxes owed must be paid. That's not how the IRS works. If you still owe them, they contact you in writing, fully aware of what you owe or don't owe at any given time.
The following are common characteristics of this scam:
Scammers will use false names and IRS identification numbers.
Scammers may be able to tell you the last four digits of your social security number, and that could be for different reasons (information breach and they're using that data to force you to wire funds). Do not confirm your SSN with them.
Scammers will sometimes change the phone number (called 'spoofing') to make it appear as if the real IRS toll-free number is calling you.
Scammers may send bogus IRS emails to some victims to support their fake calls.
You might hear background noise of other calls being conducted to make it appear to be coming from a large call site.
After threatening you with jail time or driver's license revocation, scammers will hang up, and a while later they may call back and pretend to be from the local police or DMV, and the caller ID supports their claim.
If this type of scam happens to you:
Report the incident to the Treasury Inspector General for Tax Administration at 1-800-366-4484.
Contact the Federal Trade Commission via their "FTC Complaint Assistant" at FTC.gov. Add "IRS Telephone Scam" to the comments of your complaint.
---
This Security Tip has been brought to you by Eagle Protective Group, a Security Guard Service in Dallas working for the entire metro-plex. We offer security services that include: security guards, security guard patrols, and employment opportunities as a security guard in our Dallas offices.  To learn more about how Eagle Protective Group can help your company: click here.