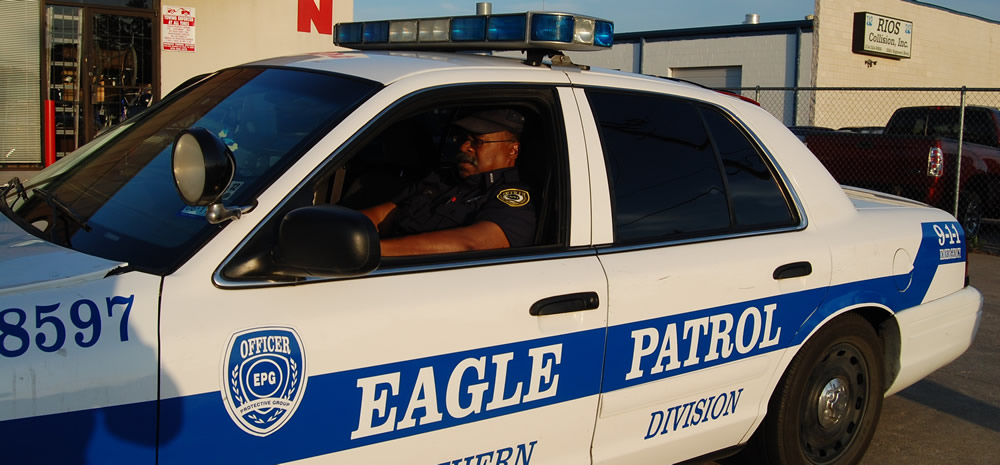 Does my Dallas Business need a Security Guard?
---
What are the typical businesses you think of when picturing the need for Dallas security guard patrol services?
Automobile dealers, jewelry stores, and large malls are probably what you're thinking about, but what about your business?
Do you have families to protect, or high foot traffic that creates distractions for theft while you're trying to work?
Here are a few reasons to consider hiring a security guard from Eagle Protective Group to protect you and your business.
Security Protection
Stating the obvious, having a Dallas security patrol services on call for your business provides a safety net, not just for you but for your customers and employees.  Having a guard posted inside or outside will allow customers to shop and employees to work without worry because they feel secure.  Your inventory may not be as exotic as a car or diamond necklace, but our Dallas based security guards are on call to protect the lives of your loyal customers and important employees.
Theft Prevention
Having an Eagle Protective Group security guard on call is a smart way to deter theft in your store or business.
Criminals can be a lazy lot and when they see a guard wearing an EPG uniform, they'll reconsider stealing from your business.  Our guards are skilled in survelliance techniques, always searching for unusual behavior and can pick a thief out very quickly to inform you or call the authorities.
When EPG is on guard, thieves think twice about taking advantage.
Helping out Your Customers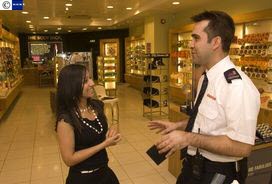 Sometimes, our guards are first thing a customer might see before entering your business establishment. Our well-trained, congenial security guard interactions with your customers will set a positive tone to make their shopping experience a delightful one.  Hiring an Eagle Protective Guard adds value to your staff as a whole, showing customers where to go, or showing customers how to find you on the premises.
Serious Situations
Our state licensed guards are highly skilled at handling a variety of situations that require detective work all the way through physically handling suspects.   Protect yourself from harm by using our security patrols and Dallas security patrol services to protect you.
Eagle Protective Group loves their customers, and we take great care in understanding our customer's security patrol needs. Whether you need us for a short event, or long term for your church or school, EPG can cater our services to fit your exact profile.
We also offer services such as:
Security Guard Services for Businesses, schools, and churches.
Private Body Guards
Concierge Services
Celebrity Protection
Executive Protection Agents
Private Investigative Services
VIP Luxury Living Protection
VIP Transportation and more!
Contact us to find out how we can protect you or your business.