High Tech and Unsafe. Toys and Gear You Should be Aware of this Season
Holiday season is upon us, and many of you are thinking about purchasing high tech toys and gadgets that create fun for kids and some may be High Tech and Unsafe.
Today we'll go over a few items that may be on your shopping list and how they can be hacked or used without your knowledge if you don't use them correctly.
Baby Monitors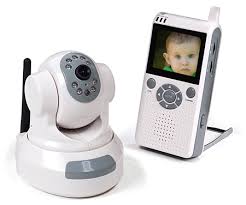 Great for keeping an eye on the tiniest of your family, baby monitors have provided security and peace of mind for parents all over the world. But did you know that some baby monitors which are wireless, when turned on have a default setting that leaves them open to viewing from anywhere in the world? Read all pertinent security information in the manual to secure the video feed with a password and if the device comes with a permanent password that cannot be changed, do not purchase this device as the information is published elsewhere and creeps can still view the monitor even with a password.
More information on research done on various models: http://www.cbsnews.com/news/baby-monitors-connect-internet-vulnerable-hackers-cybersecurity/
Wi-Fi enabled Toys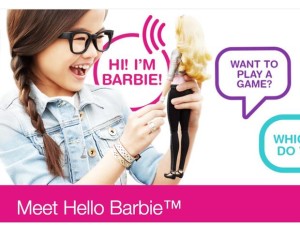 Mattel's Wi-Fi enabled Barbie doll can easily be hacked to turn it into a surveillance device for listening into conversations without your knowledge. The doll connects to the internet via Wi-Fi, has a microphone to record children, and sends that information off to third-parties for processing before responding to your child's question with programmed responses.
According to a coalition of consumer-interest organizations, the makers of two "smart" kids toys — the My Friend Cayla doll and the i-Que Intelligent Robot — are allegedly violating laws in the U.S. and overseas by collecting this sort of voice data without obtaining consent.
More information on this doll: http://www.theguardian.com/technology/2015/nov/26/hackers-can-hijack-wi-fi-hello-barbie-to-spy-on-your-children
Other toys: https://consumerist.com/2016/12/06/these-toys-dont-just-listen-to-your-kid-they-send-what-they-hear-to-a-defense-contractor/
Tablets, iPads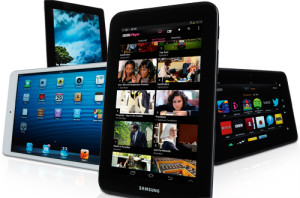 Many parents give away tablets as gifts (iPads, Android) as a way to introduce their young children to teach them the basics of computing. It's very important to download security applications so that as a parent you can control which websites and games your child can play as well as turn off important additions to game applications that allow purchasing.
More information on parental control applications for your child's devices: http://mamabearapp.com/parental-control-apps-android/
Handy timers to reduce time spent on these devices (so you don't have to be the bad guy): http://www.tomsguide.com/us/best-parental-control-apps,review-2258.html
Unsecured W-Fi Hotspots
Perhaps you're taking a break at the mall while shopping, or just enjoying a cup of coffee at your favorite coffee shop. When you log into an unsecured free wifi connection this is what people can see on your device: webpages you've visited and passwords you've entered. That's not exactly something you'd want to share, so it's very important to never use free wifi for banking or accessing other personal information accounts. Don't gamble your identity and stay connected to your phones 3G or 4G connection for safer browsing.
More information on unsecured wi-fi hotspots: http://www.pcworld.com/article/2043095/heres-what-an-eavesdropper-sees-when-you-use-an-unsecured-wi-fi-hotspot.html
---
Eagle Protective Group loves their customers, and we take great care in understanding our customer's private security patrol needs. Whether you need us for a short event, or long term for your church or school, EPG can cater our services to fit your exact profile.
We also offer Private Security Services such as:
Gated Community Security (Guards)

Security Guard Services for Businesses, schools, and churches.

Private Body Guards

Concierge Services

Celebrity Protection

Executive Protection Agents

Private Investigative Services

VIP Luxury Living Protection

VIP Transportation and more!
Contact us to find out how we can protect you or your business.