Safety Around the Holidays with EPG
With all of our  winter and fall holidays being  around the corner, it's easy to get distracted around large family gatherings or when shopping so here are a few reminders to remember for this year's busy holiday season. Holiday Safety is nothing to ignore.
At Eagle Protective Group, we offer more than just on site security, we offer security tips to our viewers because we know that we can't be there to protect you every minute of the day.
Recall Reconnaissance. 
Our first tip revolves around safety. You may looking to purchase re-sale or refurbished items off the internet or in second hand stores. Make sure to check anything you purchase against recall notices. Of our top concerns, items like infant car seats, cribs, chairs and all toys should be checked against the master recall list the government puts out. Visit https://www.recalls.gov/ to check your potential purchase against recall records. This list is also good for looking up vehicle, food or medicine recalls as well, it's wise to keep it as a bookmark on your internet browser and use it often!
2. Package Awareness
We've mentioned it before, but it's even more important during the holidays to keep tabs on the incoming shipments you are expecting in the mail. Thieves will follow Fed ex or UPS trucks, hoping you aren't home to steal your packages that were just delivered. If  you can afford to purchase a temporary mail box rental, or have a neighbor you can trust to take your packages, you can prevent theft this holiday season.  If you are an Amazon consumer, consider using their new Amazon Locker Service which delivers your packages to pre-arranged lockers located at convenience stores near you.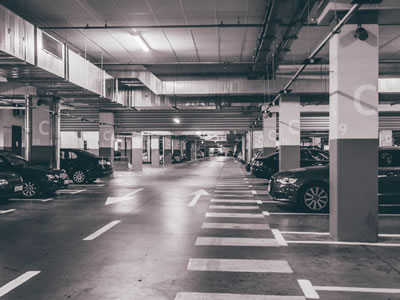 3. Shopping Security
Security is usually overwhelmed during the holiday season. They cannot watch every vehicle in the lot awaiting the inevitable thief breaking into cars looking for unwrapped gifts for your family. When doing your holiday shopping, plan your trips accordingly so that you are not forced to leave valuable gifts in your vehicle. If you must leave packages in your car, it is absolutely essential you make sure they are hidden and your vehicle looks empty, and watch for people in the area who may be watching you stuff your trunk with boxes.
Check with internal mall security to see if there is a package valet service that will hold your purchases until you are ready to leave.
You must also be careful and mindful of your surroundings. Stay off your cellphone when looking for your car, criminals are always looking for people who are unaware to steal or assault.
4. Money Mayhem
Money usually flows faster than a river around the holidays. Keep tabs on your credit card and bank statements, making sure to keep receipts close by and check for inconsistencies. Try not to use debit cards too. Clerks rely on distracted shoppers to steal card numbers to do their own shopping when you've left the store so keep a close eye on those statements!
5. Fire Safety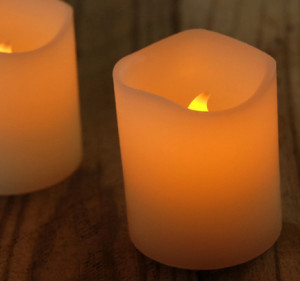 Many holiday traditions this season involve the use of lit candles inside the home. It's very easy to forget that you've left the house with a candle lit, so make it a safer holiday by replacing your candles with battery operated versions that can stay on all night without setting so much as a match on fire. These types of candles have come a long way, and from a certain distance, they are indistinguishable from real candles. Make sure to keep any indoor Christmas trees watered and any outdoor landscaping that contains lights should be sufficiently watered and trimmed to avoid electrical issues.
We hope that these tips have helped you re-center and remember what's important this holiday season. You and your family of course!
Be safe and have a great happy holiday season, from Eagle Protective Group.
---
Eagle Protective Group loves their customers, and we take great care in understanding our customer's private security patrol needs. Whether you need us for a short event, or long term for your church or school, EPG can cater our services to fit your exact profile.
We also offer Private Security Services such as:
Gated Community Security (Guards)

Security Guard Services for Businesses, schools, and churches.

Private Body Guards

Concierge Services

Celebrity Protection

Executive Protection Agents

Private Investigative Services

VIP Luxury Living Protection

VIP Transportation and more!
Contact us to find out how we can protect you or your business.