Should you have Security at your Dallas Wedding?
Wedding Security in Dallas
Security at your wedding may not be something you're thinking about but consider the possibilities where your event might need the soft touch of a security guard in the background at a Dallas Metroplex Venue
Our undercover security personnel can provide discreet security services to make sure that your special day goes smoothly and without any problems.
Here are some ways in which Eagle Protective Group can help your ceremony or reception run smoothly.
Large Venues in Public Parks.
If your event is located in a public park, or building where people are not a part of your wedding party or invited guests, you could have a gaggle of onlookers taking photographs or crossing through the ceremony by accident.  A security guard could gently guide people around the area, and present a united front to looky loos trying to get a look a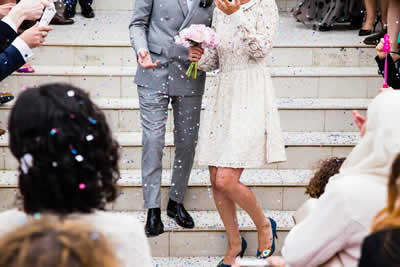 t your special moment.
Weddings in Hotels or Buildings
Even if you have your wedding quarantined away from the public, guests may have difficulty finding the venue. A security guard can guide people through a maze of hallways or at the entrance to make sure they reach your ceremony in proper time.  As they stand guard at the entrance, no one will get through who doesn't belong there.  At EPG, our security guards can come appropriately dressed to make sure we present a united front to the look and feel of your ceremony while still providing our security services.
Reception Security
If you are expecting an arrival of numerous guests, you can also expect the gift table to quickly grow out of control with high priced gifts and cash. It would be prudent of you to move your security guard from the ceremony to guarding the gift table to make sure you receive your gifts and your guest's gifts aren't taken.
Think you need a security guard for your ceremony or reception now? Get a quote.
Call us today to see how we can help you secure your most precious moments by getting an undercover security guard to protect your ceremony and guests. We will be happy to design the perfect solution.
---
Eagle Protective Group loves their customers, and we take great care in understanding our customer's private security patrol needs. Whether you need us for a short event, or long term for your church or school, EPG can cater our services to fit your exact profile.
We also offer Private Security Services such as: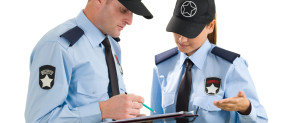 Gated Community Security (Guards)

Security Guard Services for Businesses, schools, and churches.

Private Body Guards

Concierge Services

Wedding Security

Celebrity Protection

Executive Protection Agents

Private Investigative Services

VIP Luxury Living Protection

VIP Transportation and more!
Contact us to find out how we can protect you or your business.