Security for your Event
Today's topic is about Event Security Guards in Dallas, Texas.
As event and convention season gets busier for your business in Dallas, consider using Eagle Protective Group to protect and guard your event.
In recent news, with the deaths in Manchester due to terrorism, and situations here at home in the USA, event security is now more than ever so very important to protecting your staff and guests.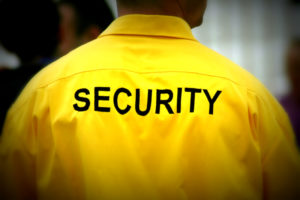 Events need focused professional security guards to maintain order around the perimeter of your event and inside with guests. This is especially true for concerts, and other large open air venues.
Guests also rely on security to show them the way to various areas of your event, like restrooms, information desks, or medical tents.
Did you know that Eagle Protective Group also handles conventions, and smaller private events as well? Large or small, no event is too much for our professional security guard team to handle.
Our security guards have specific training to handle events with large crowds and will protect you, your business and your guests during unexpected situations. And according to your preference they can be unarmed security or armed security.
Every Eagle Protective Group security guard is a professional, carefully screened fully licensed, bonded and insured.
If you are a planning an event, and you need help deciding how many guards or teams you need to keep your guests safe, call us and we'll provide a free consultation.
Our professional event security services include:
Conventions
Art and sidewalk events
Concerts (Inside and outside)
Employee or student enrollment events
Farmer's Markets
And more
So why leave your event open to disruption and troublemakers eager to change the tone or fun of your event?  Call us now for a consultation.
Contact Us
Toll Free : 888-85-Eagle
Phone : 972-241-3881