Security Tip of the Week: Freelance Scams
The security pitfalls of being a Freelancer and Freelance Scams.
This week, for our special on scams and how to avoid them, we cover a security topic "freelance scams" that affect small business owners all over the United States, not just here in Dallas. Eagle Protective Group wants to protect you, not just through our Dallas security patrol services but in every facet. 
So what's the security issue this week?  Scammers targeting small business owners.
The one thing small business owners have in common is the reach their resources have when conducting business.It's very easy for scammers to take advantage of the little guy so let us tell you about it.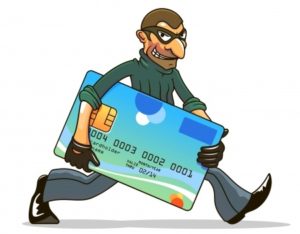 There are a million ways scammers can write a letter/email/call a small business owner or freelancer. These letters, we've discovered, all boil down to a few key basic scams.
The fake cashier's check. They send a fake cashiers check (or personal check, possibly stolen). You deposit it. They ask you to keep your portion and then suddenly say, hey can you send the rest to a related party to this transaction or job. You do so, the bank check finally bounces, you're out the amount of the check, plus fees and you're in hot legal water with your bank.

Giving you a stolen credit card with which to launder funds. The contact details don't match the company profile or any employee there (however employees can be made up). If you can find the card owner, contact them. (always call the bank of record about the validity of the card and never use an online site to "test" a card). Many states can make you liable for using stolen cards (even if you don't know it's stolen)
100% stealing of your services by non-payment. (Always get a deposit on services rendered if the price of your service is very large).
Tip offs that you're dealing with a scammer:
It's a rush job. There's no time for a check to clear but flip side, they're very patient with you.

They'll pretend to not understand something that's easy to learn (hence needing your expert help).

The CEO contacts you for a job that a lower ranked employee should be handling

The domain names of their websites are brand new.

Their email has a lot of typos or odd language choices.
How to do a preliminary investigation of a scammer:
Look up their domain name on whois.net. How old is the site?

Compare chunks of text on their site against Google to see if they've stolen content like testimonials. You should walk away if more than 25% of their site is made of stolen material.

Reverse search phone numbers, addresses, or anything you can to find discrepancies.

Look up corporate or dba records in their state of record. If they're calling themselves a corporation and it's not registered anywhere, run away.

Lastly, if you want to pay for it, you can ask for their EIN and compare it against records you can pay to access online (legally). Places like:

https://www.einfinder.com/

or http://www.feinsearch.com/
Well, that's all for this week about freelance scams. If you have any questions about this type of scam, please let us know.
---
Eagle Protective Group loves their customers, and we take great care in understanding our customer's private security patrol needs. Whether you need us for a short event, or long term for your church or school, EPG can cater our services to fit your exact profile.
We also offer Private Security Services such as:
Gated Community Security (Guards)

Security Guard Services for Businesses, schools, and churches.

Private Body Guards

Concierge Services

Celebrity Protection

Executive Protection Agents

Private Investigative Services

VIP Luxury Living Protection

VIP Transportation and more!
Contact us to find out how we can protect you or your business.